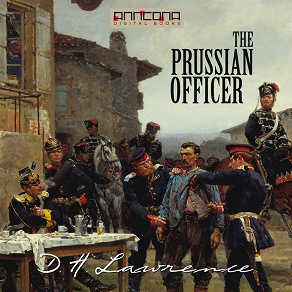 Isbn:
978-91-7605-399-7
Publisher:
Anncona Media
Category:
Short stories
In english
Accessible since:
January 2015
Narrator:
Cathy Barrett
Length: 7 hours 28 minutes
---
The Prussian Officer and Other Stories
The Prussian Officer and Other Stories is a collection of early short stories by D. H. Lawrence published in 1914.
The stories collected in this volume are:
    The Prussian Officer
    The Thorn in the Flesh
    Daughters of the Vicar
    A Fragment of Stained Glass
    The Shades of Spring
    Second Best
    The Shadow in the Rose Garden
    Goose Fair
    The White Stocking
    A Sick Collier
    The Christening
    Odour of Chrysanthemums
David Herbert Lawrence (1885-1930) was an English novelist, poet, playwright, essayist, literary critic and painter who published as D. H. Lawrence. Lawrence is perhaps best known for his novels Sons and Lovers, The Rainbow, Women in Love and Lady Chatterley's Lover.
Listen to sample
---