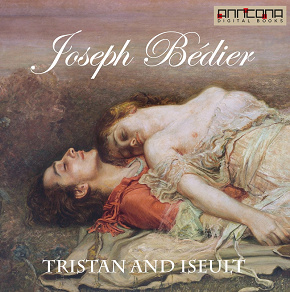 Isbn:
978-91-7605-226-6
Publisher:
Anncona Media
Category:
Novels
In english
Accessible since:
April 2014
Narrator:
Joy Chan
Length: 2 hours 35 minutes
---
Tristan and Iseult
Tristan and Iseult is a legend made popular during the 12th century through French medieval poetry, and inspired from archetypal Celtic legends. In 1900 Joseph Bédier published a modern version. Tristan and Iseult has become an influential romance and tragedy, retold in numerous sources with as many variations. The tragic story is of the adulterous love between the Cornish knight Tristan (Tristram) and the Irish princess Iseult (Isolde, Yseult, etc.). The narrative predates and most likely influenced the Arthurian romance of Lancelot and Guinevere, and has had a substantial impact on Western art, the idea of romantic love and literature since it first appeared in the 12th century. While the details of the story differ from one author to another, the overall plot structure remains much the same.

The story has also been adapted into film many times. The earliest is probably the 1909 French film Tristan et Yseult, an early, silent version of the story. One of the most celebrated and controversial Tristan films was 1943's L'Éternel Retour (The Eternal Return), directed by Jean Delannoy (screenplay by Jean Cocteau). The most recent Tristan film is 2006's Tristan & Isolde, produced by Tony Scott and Ridley Scott, written by Dean Georgaris, directed by Kevin Reynolds, and starring James Franco and Sophia Myles.

Audiobook running time: 2 hours, 40 minutes. Unabridged version. 26,998 words - 80 pages in the printed edition.

Joseph Bédier (1864-1938) was a French writer and scholar and historian of medieval France. He was a professor of medieval French literature at the Université de Fribourg, Switzerland (1889–1891) and the Collège de France, Paris (c. 1893). Bédier revived interest in several important old French texts, including Le roman de Tristan et Iseut (1900), La chanson de Roland (1921), and Les fabliaux (1893). He was a member of the Académie française from 1920 until his death.
Listen to sample
---